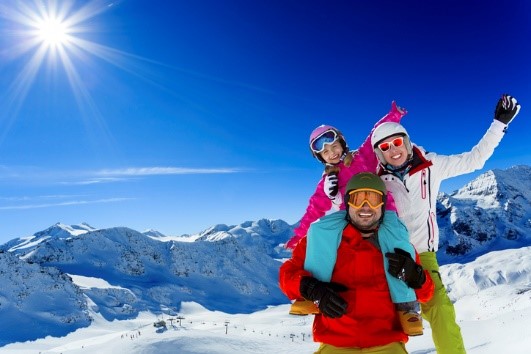 Planning to travel? Let us know before you go.
We're not nosy; we just want your next trip to be as hassle free as possible. Advise us where you will be traveling so that we can make sure your debit and credit card are functional everywhere you go.
Our fraud protection group (Falcon) may block transactions from a specific region or country due to fraudulent activities. In addition, Brazos Star Credit Union and its processors employ state-of-the-art security systems to help protect members from plastic card fraud. If these systems spot irregular transactions, strange spending patterns or unusual locations on your card, they may automatically block a transaction, leaving you with one big headache.
So, please alert us before you head overseas or if you're just heading over the border. We'll be sure your cards are flagged and cleared for travel. Now get packing!
Confirm your travel information and card information.
Requested Information to make your travels easier

For example:
Travelers: George and Martha Washington
Depart: 09/06/2012
Return: 09/17/2012
Countries: France, Ireland
Cell Phone: (xxx) xxx-xxxx
Email Address: myemail@yahoo.com
VISA Credit Card: 1 credit card ending in xxxxxx1234
Debit Check Card: 1 debit card ending in xxxxxx5678
What you should know:
Make sure that you know your pin number for each card
VISA® Credit Card International Assistance: Call collect + 1-410-581-9994
VISA® Global Customer Assistance Services : 1-800-847-2911
Brazos Star Credit Union Hours: Mon-Fri, 8:00 AM to 5:30 PM (Please, do not hesitate to call or email us!)
We recommend you carry more than one credit and/or debit card when traveling out of state or out of the country.
We also offer VISA® Gift Cards and Pre-paid Travel Cards that are not linked to your checking account.
---
Tips for Traveling Overseas
Stay away from travelers cheques.There are now tons of fraudulent traveler's cheques out there, so a lot of merchants don't accept them anymore.
Go with Visa®. Visa credit cards are the most universally accepted credit card worldwide.
Go with Visa® debit or Visa® TravelMoney cards. In case you don't want to charge everything, these are excellent options to your Visa® card.
Check your PINs. It never hurts to double-check your PINs before you travel. If you need a new PIN, contact Member Services at least 14 days before you leave to ensure that we are able to get you a new pin.
Keep us informed. Contact Brazos Star Credit Union to let us know when you're going overseas and where. That way, when we see a foreign country turn up in your accounts, we know the purchases are valid. Call Member Services at (979)846-7456 or (800)690-7780.
Beware of "blocked countries." Many countries have a bad reputation for card fraud and many card providers block card usage there. The countries on the blocked list change from time to time, so it's always good to call us before you go.
For more information on State Department warnings, go to: https://travel.state.gov/content/travel/en/international-travel.html
Take us with you! Before you leave, make sure you have the card with important Brazos Star Credit Union numbers with you. These have all of the numbers you'll need – just in case.
Make copies. No matter where you go, it's good to photocopy the important stuff like your passport, credit/debit cards, driver's license, itineraries and other vital documents. Give a copy to family or friends, your tour guide (if you have one) and keep one copy with you in case something gets lost or stolen.
More questions? Call us at 979-846-7456